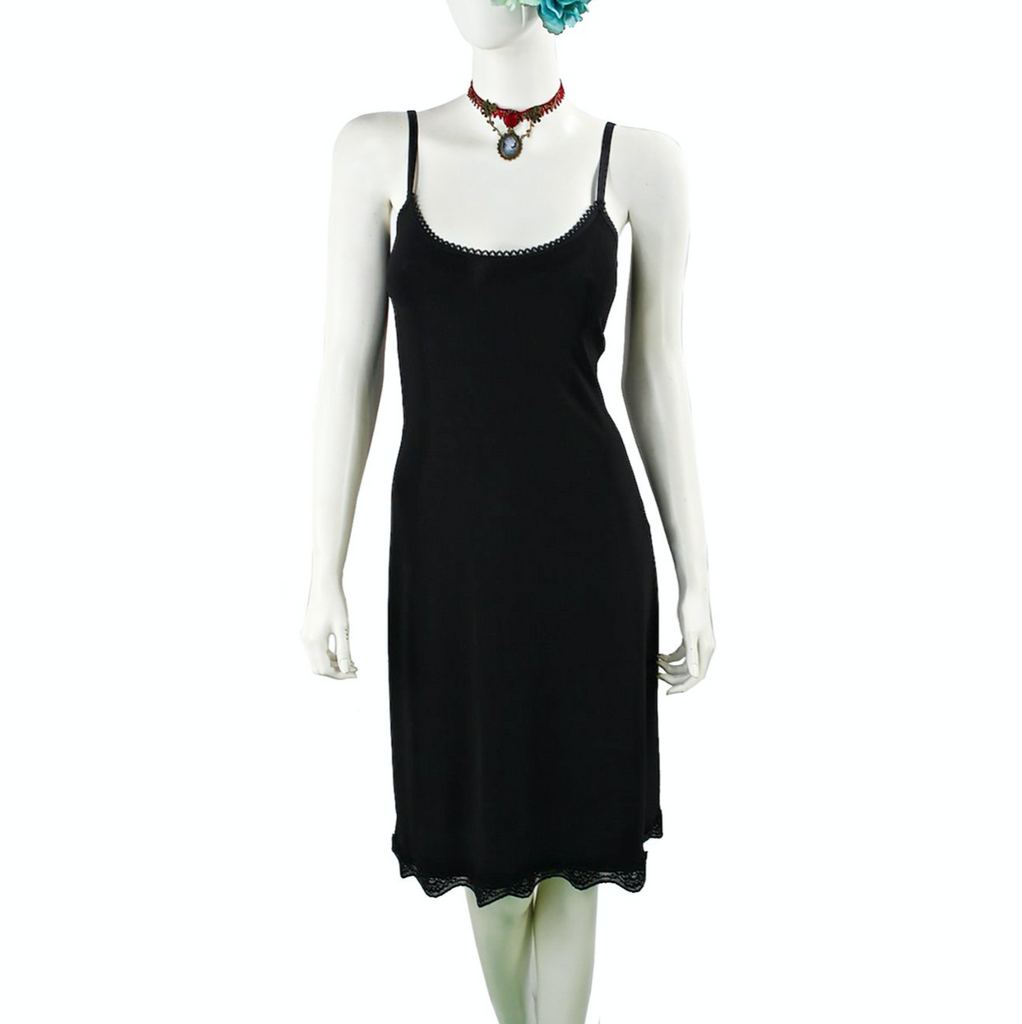 The Mazi long Scoop Slip dress is an essential slip dress that is designed to be worn underneath all Mazi sheer, mesh and/or lace dresses, notwithstanding the Mazi slip dress has such a classic silhouette it can easily be uniquely worn on her own as definitive stand-alone dress and should you wish, she could be accompanied by your favorite Mazi vintage inspired cardigan, printed shrug and heels…of course!
Exclusively and individual handmade, adjustable bra straps, which are made at Mazi in Fitzroy, Melbourne, accompanied by soft stretch knicker elastic which flatters the neckline and give this solid color or floral printed slip dress a vintage, lingerie inspired look, a look we say is inspired by the Hollywood vixens of the 40's and 50's, of the so called "Golden Age" of Hollywood. The Mazi slip dress is characteristically finished with sultry beautiful black lace trim on the hemline.
Made of a high-grade Korean poly spandex knit fabric and finishing at knee length, the Mazi slip dress can matchlessly transform all your sheer/lace dress into a uniquely feminine and timeless "different" looks every time.
The Mazi slip is a beautiful Mazi basic and yet "a layering essential garment."
Mazi is proudly: Made in Fitzroy I Melbourne I Australia.