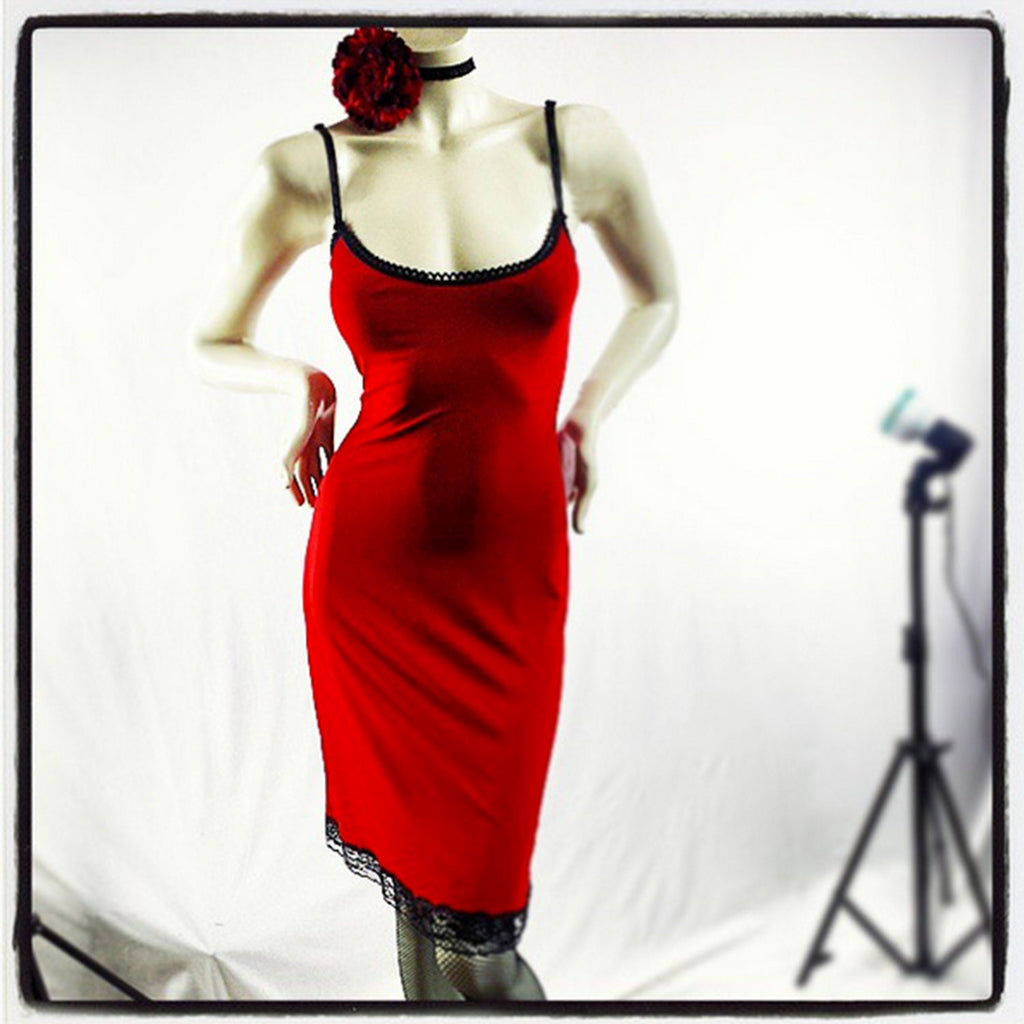 The Mazi Slip Dress:
The distinctly feminine Mazi long Scoop Slip dress is an essential layering piece that is designed to be worn comfortably underneath all our Mazi sheer and lace dresses, however she can also be worn on her own as a classic slip dress.
The Mazi slip dress has unique handmade adjustable bra straps and soft stretch knicker elastic on the neckline, this gives the Mazi slip a graceful vintage lingerie inspired look, reminiscent of the iconic Hollywood bombshell, movie stars of the late 30's - 60's. Our slip dresses are all tastefully finished with a beautiful feminine lace on the hemline.
Made of a signature, beautiful poly spandex, stretch knit fabric, finishing at knee length, the Mazi slip dress can seductively stand on her own or she can transform your mesh/lace dress into a different masterpiece every time.
A feminine, quirky and unique Mazi basic essential piece.
The Mazi slip dress is proudly: Made in Fitzroy I Melbourne I Australia.